Innovative Online Dating Software
Sends Automated Messages to Daters
We have a fundamental core belief here at Online Dating Automation Tools Inc; Online dating should be about people getting together in real life, and interacting with one-another, and not spent in front of the computer working; to get dates. Online dating should be fun, and something you enjoy, and should not feel like a 2nd job. With these ideas in mind, we have developed Online Dating Genie over the course of 4 years, to bridge the gap between internet dating and real life. The software has been built on the philosophy that it should work hard on your behalf, so you don't have too! ODG is the secret weapon in your arsenal that can be used to completely conquer online dating in just a matter of minutes!
Online Dating Genie is a powerful software application for your Windows PC, that will work as your virtual dating assistant 24/7. ODG boasts a sophisticated "artificial intelligence" engine that is capable of writing introduction messages to users of the most popular online dating sites in the USA. This powerful A.I is coupled with a next generation "human speech" algorithm to write users messages on par with a real human counterpart, using your own speech patterns to make the messages sound faithful and realistic! Online Dating Genie can do this in a matter of seconds NOT hours; saving tons of time, and getting you the outstanding results you deserve. We are making the bold claim that Online Dating Genie is capable of writing messages just as good as you can, and can do so consistently, on total autopilot; full-time! Furthermore ODG will use your own vocal patterns, and writing style to write messages exactly the same as you would; if you were actually sitting in front of the computer doing so! Online Dating Genie is like a virtual clone of yourself, designed for the sole purpose of sending messages, and following up with every online dater you would like to meet, and doing so consistently to get you results!
If all this sounds complicated, it's really not; let us explain. Online Dating Genie was also designed from the ground up to be extremely easy to use, yet as powerful as a 2nd self utilizing "Patent Pending" technology! This means that even the novice user can sit down and begin using ODG in just a matter of minutes after installing it. Once you briefly "teach" your new software how to react to a variety of attributes, you are ready to begin selecting users to message, amongst the largest, and most popular online dating sites in the United States! ODG ships with a myriad of templates that will be automatically customized to your own beliefs and speech patterns within minutes of installing the software. Simply press "Go" and walk-away from the computer as Online Dating Genie goes to work getting you dates, while you are off doing something much more enjoyable, than writing introduction messages! You will have the confidence of knowing that ODG is secretly working hard for you, writing messages as good as you can, in order to get you the kind of success that you deserve from online dating!
---
COMPLETELY CONQUER ONLINE DATING:
| | | | |
| --- | --- | --- | --- |
| | | | Online Dating Genie is a first of its kind software application for your PC. It is a cutting edge, next generation "Artificial Intelligence" engine designed specifically to automate the process of sending introduction messages, and follow-up messages to users of the 5 most popular online dating sites [Match, Plenty of Fish (POF), OKCupid, Zoosk, & JDate] in the United States. Once you have briefly "trained" the software and setup a few message templates, you are ready to begin sending extremely tailored and customized introduction messages to users of all sites you are a member of; in just 1-click. |
ODG ships with a number of pre-written message templates that can be customized to fit your personality, or you can easily write your own from scratch, using the built in message editing tools. You are no longer required to login and send messages from the individual sites as Online Dating Genie brings them all together, in one all inclusive, and intuitive interface. Sending messages on autopilot 24/7 until you get the responses you want is now within your grasp! Spending many grueling hours tied to your computer painstakingly sending messages to total strangers is a thing of the past! Online Dating Genie is capable of writing messages on par quality wise with your best self, and it can do it consistently in seconds, each and every time, for as long as you wish it too!
It works like this. First you perform a search within Online Dating Genie just like you would on the actual dating sites. The list of suitable members fitting the attributes you specified (age, distance, etc.) are presented to you in a streamlined list, with photos and a brief description. Pick the users you want to send a message to simply by clicking their profile. Then select which message template you would like to send, or have the software pick one at random. You can even automatically message users with too little text on their "About" page, or too few photos of themselves with our advanced "conditional template" system, which sends messages to users who meet certain "user specified" criteria. In a nut shell you can send very specific messages to users based on attributes taken from their profile. Every user will receive a highly detailed and customized message just for them; and no two are the same! You can use Online Dating Genie to send high quality messages to as many users as you like, and as often as you like; on total autopilot! You can even automatically follow-up with each and every user up to 5 additional times until you get a response, with the built in "automatic follow-ups" feature! Pay equal attention to each and every user and get amazing results…
When you are ready to completely conquer online dating, step up to Online Dating Genie "Basic" or "Professional" to quickly and easily get the results you want NOW! You will no longer be required to put in the long hours messaging to get success, as ODG does the heavy lifting for you automatically! So go ahead and relax, while ODG does the grunt work, and you reap the rewards! Nobody that reads your messages will know that it was sent by ODG, and not you, as the messages read perfectly; just as if they were written by a real human being. That's the power of the "advanced artificial intelligence" engine and "human speech algorithm" built into every copy of Online Dating Genie; which will send messages as good as you, for hours on end, getting you the results you want!!
---
MAKE ONLINE DATING LESS LIKE WORK & MAKE IT FUN AGAIN:
If you take your online dating seriously, I am sure you have come to realize by now that it can feel like a lot of work sometimes. You are not alone. The failure rate for men is high, because most men don't know about, or use Online Dating Genie. ODG will significanlty reduce the workload involved, and get your the results you deserve immediately. ODG was designed from the ground up over 4+ years, specifically to make online dating fun again, by eliminating all the hard work of introducing yourself to new people and following up woth them! It enables you to simply converse with people whom you are attracted too, and arrange dates with the ones you like, by sending customized introduction messages on the popular dating sites, on complete autopilot; while you are off doing other things! The developers of Online Dating Genie beleive you can enjoy your online dating experience more if you were required to be on the computer less. You would then be free to do other things like watching the game, or cooking dinner, while the software is hard at work, messaging dozens (or hundreds) of daters on your behalf; using perfect English. It's just like having a full time assistant working for you 24/7 arranging dates! Make online dating fun again by simply responding to users who have favorably responded to your introduction, or follow-up messages, and set up dates with the ones you like. It's that simple. Work less and enjoy plentiful results with ease…
SAVE CONSIDERABLE TIME SENDING CUSTOMIZED MESSAGES TO ONLINE DATERS & ENJOY YOUR FREE TIME:
It takes a lot of time online, sending messages to internet daters in order to get enough responses to actually go on dates. After the novelty of online dating has worn off, it is a daunting realization to come to terms with the amount of time needed each and every day to be successful at it. Sending generic "copy and paste" messages is fast, but it gets you nowhere, as those messages are transparent and boring. Sending customized messages gets many more replies, but it takes a very long time to write from scratch; each and every time. As a result you have to be extremely selective of who gets a "copy and paste message" and who gets a heartfelt "custom introduction email". Those concerns are a thing of the past with Online Dating Genie. ODG will send customized messages to ALL the daters on your list on complete autopilot. The best part is that the quality of the messages will be indistinguishable from your very own writing! Now each and every user you message receives the kind of message they want to read and respond to, and your time investment has been minimized to mere seconds from hours! Online Dating Genie will save you a considerable amount of time when sending messages to any dater you wish, on the popular online dating sites, and get you the results you want now!
SPEND LESS TIME WORKING ON THE COMPUTER AND MORE TIME DATING:
Online dating should be about interacting with people in real life, and not spending so much time in front of the computer. Sending dozens or more hand written letters to total strangers on a regular basis takes a lot of time and energy. You have to research the likes and interests of each and every person you message, and craft an intriguing introduction message worthy of a favorable response. Once you have done this a few dozen times, you realize just how much time will be required at your computer to arrange just a few dates. There has got to be a better way, and now there is with Online Dating Genie! ODG will send large amounts of extremely customized, and well written introduction letters to users of your choice, on all the popular online dating sites; on complete and total autopilot! You can even be off doing other things while the software is hard at work, filling your inbox with replies, from interested daters! If you have ever dreamed about having the power and convenience of online dating in your arsenal, but wished it wasn't so much work, than ODG is your answer! With the software working hard, so you don't have to, you are free to spend your time actually enjoying the online dating process, and not working so hard, in front of a computer, to achieve it. Online dating should be about people interacting with each other in real life, and Online Dating Genie makes this a reality, by working for you, in the background, each and every day. Spend less time in front of the computer, and more time actually dating with Online Dating Genie!
GET THE SUCCESS YOU WANT FROM ONLINE DATING:
Online dating is a numbers game with a bit of marketing and advertising thrown in. You have to market yourself well to each and every person you message in order to be successful. And just like in business, everyone you are marketing to might not be interested in what you have to offer. It's a numbers game; sending out enough messages, that you get a favorable "positive" response, from a significant enough amount of online daters, to be successful. Simply put, you have no idea who is going to respond, and so you have to send out a lot of messages in order to reach those that are interested in you. Without Online Dating Genie this is a lot of work, but with it, the work has been reduced to seconds or less! In fact once the software has been setup for the first time, it is capable of sending out human quality messages on total autopilot, while you are off doing other things! By utilizing a numbers theory, you are contacting many more additional daters, and therefore are virtually guaranteed a significant increase in favorable replies. More than enough to start conversations, and in many cases even schedule dates. With Online Dating Genie you can get the success you want from online dating without investing in the hard work. ODG will send introduction messages on complete autopilot, while you are off living your life, and not working on the computer. It will even automatically followup with users who have not responded to your initial introduction message. Get the success you deserve now with Online Dating Genie and make online dating easy and fun again!
NO FEELINGS OF FRUSTRATION OR REJECTION FROM UNANSWERED MESSAGES:
We are all human. No matter how hard we try to distance ourselves from emotional attachment with complete strangers, it can be disheartening when an online dater we spent so much time writing, does not respond to our introduction message. This is the cold, hard truth about online dating. But the truth is a bit more complex than that, so don't be down on yourself! Many attractive online daters set up profiles just for attention, and might not necessarily be interested in even going on dates! The ones that are interested in dating often receive far more messages than they can handle daily, and it would not be unlikely for your message to get deleted, for some tiny reason, like your height, or a few words out of place on your profile. Furthermore, many of the users of paid dating sites are using free accounts, and may not even be able to reply to your message, because they are not paid up. Finally a lot of these accounts may be old and inactive. There is a good chance your message was not even read for a variety of reasons, completely out of your control; so don't take it personally! The answer is to send out many more messages than humanly possible with Online Dating Genie, so that you can distance yourself from the emotional attachment of one specific person; and relish in the success you get from a much broader approach. By contacting more potential daters, you are sure to have the kind of success you want from online dating, and save yourself the frustration of waiting for users to reply that don't. Now you can spend your energy conversing with the ones who have shown a favorable interest in you, and want to talk more and get to know you! Rejection, heartache, and frustration are a thing of the past when you use Online Dating Genie to completely conquer online dating today!
MANAGE ALL YOUR ONLINE DATING ACCOUNTS IN ONE PLACE:
If you take your online dating seriously, the chances are pretty good that you have accounts on more than one dating site. You know how much of a pain it is to log into each and every one to send messages and perform searches. Online Dating Genie brings all the popular online dating sites into one intuitive interface, where you can search for new users, and message them all on complete autopilot; all from within the easy to use software application. There is no longer a need to remember all your passwords and profile names, as ODG will remember them for you, and log you in automatically to every site in which you are a member of; all while keeping your information completely confidential. All you have to do is select the daters you want to message, and let the software do the rest, all in one convenient place. ODG brings together all the popular online dating sites into one interface, reducing the time required to go about your daily business on the various dating sites. Spend less time working and more time dating with Online Dating Genie and get the success you deserve!
---
Advanced Searching:
Internet dating starts with the basic search for users whom you are attracted to, and would consider writing. When you really want to narrow down your results, and pick the best profiles to write to, then it's time to use advanced searching to find exactly who you are attracted to the most. Online Dating Genie's Advanced Searching System allows you to specify specific criteria you are looking for in a significant other, like ethnicity and body type. You can further narrow the results by selecting to show only users with profile photos, and users who have been online recently; or whom are new to the site. Now you can go through a much smaller list of profiles when cherry picking users to save, and email later with Online Dating Genie! ODG will even remember your search preferences so you can quickly search your favorite dating sites for more users similar to the ones you saved last-time. This system makes it quick and easy to always have a large list of targeted users to message with only a few clicks of the mouse on most of the popular dating sites!
Simple Message Templates:
Online Dating Genie sends messages to users you have pre-selected by using a message template. The first type of template supported is the "Simple Message Template" which allows you to write a block of text with place-holders for various pieces of information taken from each profile you are writing to. For instance you can write "Hello %USERNAME%. It's nice to meet another %ASTROLOGICAL-SIGN%. When this message is sent to the users, the variables surrounded by the "%" signs are replaced with the data for the profile whom you are writing to. In this case the user name variable is substituted for "FlyGirl2447" or "BeachBarbie4564". If this sounds complicated, it's not! Just write an email like you normally would in Online Dating Genie's interface, and pick from a drop-down menu to select a variable place holder to use at your current place in the message. Using the Simple Message Template system, you can quickly begin to construct dozens of unique messages that are highly customized for each user in total autopilot! It has never been easier or faster to send out a large amount of introduction messages on dating sites with so much detail pertaining to the user receiving the message. Significantly increases your response rate…
Advanced Message Templates
(Professional Only)

:

We have taken the template system a step further when you purchase the professional version of Online Dating Genie. "Advanced Message Templates" allow you to comment on certain attributes that are found on a members profile page, with a high amount of detail. We are talking far above and beyond simply mentioning an interest by name as in the simple template system, but actually having a conversation about it by talking about it in detail. This works by telling Online Dating Genie what you think about various leisurely activities like skiing, surfing, reading books, going to concerts, etc. When ODG finds a members profile to email that contains one of the interests you told it to look for, Online Dating Genie will insert your "blurb" you already wrote about this topic into the message being sent. If it finds several interests you commented on previously, it will insert them all! The same can be done for "jobs" or "education" or just about any other part of the profile you can imagine! By telling Online Dating Genie how to respond to certain things, you can quickly send complex and extremely detailed messages to users which are highly customized to the recipient. These messages read so real, you cannot distinguish a letter written by Online Dating Genie from one written by a real human being! This is because ODG is using your own human speech pattern and complex artificial intelligence to write a letter as good as you could in milliseconds! Ever had something you specifically want to say to another "Game of Thrones" viewer? You can do exactly that in ODG, or comment on any other "phrase" they might have on their profile, like your favorite band "Guns n' Roses"! Never has it been possible to send out large amounts of super detailed and specific introduction messages as it is now with Online Dating Genie!
Conditional Templates
(Professional Only)

:

A conditional template is only sent to users who meet your very specific criteria; yet it shares all the other attributes of the "Simple" and "Advanced" template systems. This allows you to craft specific messages to users who have very few photos, or who wrote too little in their profile, or whom are a specific ethnicity or age range. There are many more options to choose from, and all filters can be combined to create templates that are automatically sent to users only if they meet your strict guidelines. That means you can craft an email specifically for "Latina Women" who are between "21-30" whom like "clubbing" and send only them an email using this template. You can have a generic template for the others. When you make several other Conditional Templates like this with other filters, you can automatically send out highly relevant messages to users based on very specific attributes, taken from their profile. How cool is it to comment on a person's profile who has too few photos, or too little text written about themselves. Now you can call these users out automatically using Online Dating Genie's advanced "Conditional Template System" available in the professional version. Users will receive messages so perfected to their profile, they will have no choice but to respond to you!
Spinning Dating Messages for Unique Content:
Online dating sites frown upon sending large volumes of users the same exact message. This is one reason why "copy n' paste" messages fail to reach their recipients. We have already shown you Online Dating Genie can send unique messages out to all users in seconds. But you can further make these messages unique by using a system called "spinning". You write your messages as usual, but tell the software you are about to enter "spinning mode". This means entering synonyms (words that mean the same thing) into your message body to be picked at random when sending a message. For instance, you can write "Hi", "Wassup…", "Howdy", "Hey…" in your text, and one of these will be picked from random every message that is sent. You can use an unlimited amount of "spin text" in your letters to make them 100% all unique! When combined with one of the variable systems mentioned above, you can send 100's or 1000's of letters with to daters with no two of them being exactly the same! Send large amounts of custom and unique messages to users of online dating sites with Online Dating Genie!
Automatic Follow-Up Messages
(Professional Only)

:

Sending a new user a message that you have never spoken to before is a lot like advertising. It takes a few times seeing your "face" or "alias" before they notice you in the crowd. Many popular online daters can get many messages in their inbox every day. Some of them delete messages for even the smallest of reasons, like they didn't like your "message title". This is why it's important to follow-up with them. Let users know you are now writing them a 2nd or 3rd time. After a few messages, it will be become clear that you are different than other online daters, and are legitimately trying to meet them! After they see a few messages from you, they will begin to take you more seriously. Tell Online Dating Genie what to say to users who have not responded to you in more than a few days, or a week, or a month, and the software will automatically message them asking why they haven't responded to your messages! You can tell the software to say anything you want and it will. This system is completely configurable down to the last detail. Now you can automatically send up to 5 follow-ups to every user you ever messaged (who has not messaged back) spread out over the time period you specify. These types of follow-up messages can get a much greater response than your initial introduction message, because you are showing dedication and persistence. Now you can run this entire "follow-up" process on autopilot with Online Dating Genie!
MULTI THREADED ARCHITECTURE WITH REAL-TIME STATS:
Online Dating Genie has been programmed using an advanced multi-threaded architecture for speed and efficiency. This means that it is capable of multi-tasking extremely quick for hours on end. It's just like making 15 clones of yourself, that sits in front of the computer, sending messages to daters, while you are off doing other things! Unlike a human however, ODG is capable of doing many different tasks at the exact same time, and at speeds much faster than a person is capable of. The software is extremely quick and efficient at sending introduction and follow-up messages to daters of your choosing. You are presented with a detailed real time stats module that tells you exactly what Online Dating Genie is doing, and updates constantly while the program is running. If you enjoy stats, or just want to marvel at how fast ODG works, then you will enjoy the real-time stats module and multi-threaded architecture included with every copy of Online Dating Genie.
Human Simulation:
When you send messages to users of online dating sites, you want to send them out at a normal rate as sustainable by a dedicated human being. This is for a few reasons. First you can receive far more replies than you can handle if you send out messages to fast, and this isn't good for anyone. Send out the amount you need to, in order to get as many replies/dates as required. The 2nd reason is you don't want to raise any red flags with your dating service. There is simply no need to send out ridiculously high numbers of messages in a short amount of time, and human simulation can be used to send these messages out at a reasonable rate, as if done by a actual human being. Online Dating Genie can accurately mimic human behavior by viewing a certain number of random profiles for a random amount of time before sending a wink or message. Furthermore ODG can take rest breaks after working for long amounts of time, or even go to sleep mode for a several hours just like "you" would. This system is completely configurable, and you can send as many messages as you like, and at whatever pace you would like to, using this powerful "Human Simulation" technology, built into all versions of Online Dating Genie!
Supports Proxies:
Protect your privacy and use multiple accounts with Online Dating Genie when utilizing proxies. Web sites track you by your IP address. An IP address is a long string of numbers that is unique to you on the internet. This is one way you are identified when returning to a site on subsequent visits (besides cookies). If you have an IP address from the wrong country, you may not even be able to visit your desired site! Or maybe your account was banned for something not your fault on one of the free dating sites. Or you simply want to use more than 1 account on a variety of dating sites to bypass the daily message sending limit. Or maybe you want to make an account as the opposite sex, to study what types of messages these people get on a daily basis, so that you can make your own messages better. If any of these things sounds like something you thought of, then you need to use a proxy. These are available freely around the internet and are fully supported and integrated into all version of Online Dating Genie! ODG will work hard to help protect your privacy in an ever snooping world…
Free Tutorial Videos:
Watching a detailed tutorial video is like having a personal instructor sitting by your side, showing you how to get the most out of our software. We are a huge believer of learning by "showing and doing" and you will find this philosophy in every part of our web site. There are dozens of general and very specific video tutorials all over our web site that will get you up and running Online Dating Genie like an expert in a matter of minutes! If you don't feel like installing the demo quite yet, then go ahead and watch some of these instructional tutorial videos first, and get a feeling for what the software can do, and just how easy and innovative it really is! Or jump right in and get your hands dirty by downloading the free demo now. You can always come back to the site and watch a free tutorial instructional video at any time you want, and always at NO CHARGE!
Free Technical Support:
Free technical support is available for all paid users of the "Basic" or "Professional" version of Online Dating Genie. On this web site, you will find a sophisticated "Ticket System" for submitting questions or asking for technical support. All tickets are answered in detail by a human being familiar with our software, and can walk you through your technical problems at no charge. However before contacting technical support, you can watch any of the free instructional or demo tutorial videos to learn how to operate the software at peak performance in a minimal amount of time. Our tech support is bar none and far above and beyond most larger software companies! Have no fear in learning to use our software…
---
Online Dating Genie Software; Limited 1-Time Pricing
Options
Free
Basic
Professional
Price
14 Day Trial
$149.99
$299.99
Advanced Searching
Simple Message Templates
Advanced Message Templates
Conditional Templates
Auto Follow-Up Messages
Smart Reply System *
Quick Reply System *
Human Simulation
Detailed Graphs & Reports *
Supports Proxies
Free Tutorial Videos
Free Technical Support
Emails Per Day
5
25
Unlimited
Dating Genie Supports
These Online Dating Sites:
Match
Plenty of Fish
Zoosk
OK Cupid
JDate
Buy Now

Online Dating Genie BASIC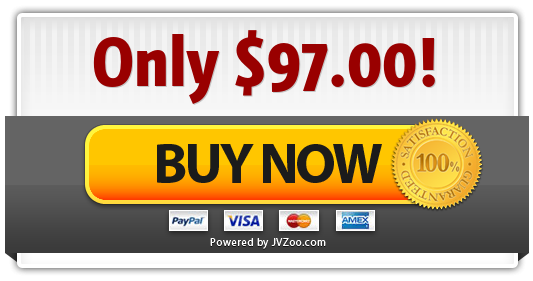 Online Dating Genie PROFESSIONAL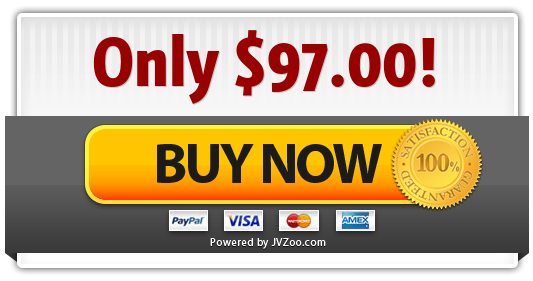 Online Dating Genie requires a Windows PC (7, 8, XP, Vista) only.
ODG works ONLY with the USA versions of the dating sites supported.
The software can be downloaded immediately here and unlocked immediately
with a key after purchase. This is a digital delivery only.